Quote from  Harper Jean Tobin of the National Center for Transgender Equality. 
You are sitting in one of those horrible backless gowns on a paper-covered table, waiting…
You are sick, or hurt, or need a legal medical procedure. This is not where you want to be right now, but you need help.
If you can't imagine for yourself, do so for your child, or grandchild…
The door opens. A scrubs-covered medical professional comes in, reading a file.
A moment of silence.
"Treating you would violate my sincerely-held religious beliefs. You'll have to wait until we can find someone else to deal with you."
Door closes.

A new HHS rule would allow physicians and health care workers to opt out of procedures that conflict with their religious teachings…We need to send in comments today and tomorrow to stop this.
You do not need to be a woman to feel the importance of this.
You do not need to be part of the LGBTQ community.
You just need to do what we say we do.
Stand INDIVISIBLE with vulnerable Americans, who are, even now, being traumatized by these types of behavior. This proposal just lets offenders off without consequences.
We really like this gif-filled explanation guide from the National Women's Law Center. Lots of information in here to use in your comments.
1. This rule is definitely NOT about patients.
This rule could mean patients lose access to critical health care. Women could be denied the abortion care they need because of a hospital's moral beliefs. A transgender patient could be refused treatment for a broken arm. You could face a rejection for birth control because your pharmacy objects to it. Translators can refuse to translate for a woman undergoing tubal ligation. This is NOT OK. Personal beliefs should never determine the care a patient receives – but this rule would allow religion or morality to interfere in the patient-provider relationship. The bottom line is that this rule puts patients dead last.
2. This rule IS definitely about controlling and shaming women.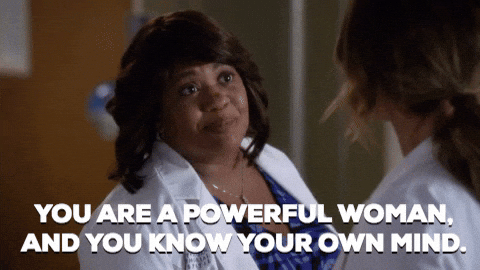 On top of losing access to critical health care – women could be shamed or forced into a health care decision by their providers because of this rule. Let's be clear: this is just one of many attempts by the Trump-Pence administration to take away women's autonomy and dignity. Health care providers should not be allowed to shame women for their personal health decisions. We should be able to rely on health care providers to offer information without shame or judgment – providing us with all the options available to us – so we can make the best decision for our bodies, our families, and ourselves. However, because of rules like this, there may not be available options for a patient. One sixth of all U.S. patients are treated by Catholic health systems. Some of these hospitals don't provide certain types of contraception, abortion, or assisted suicide.
3. This rule definitely IS using taxpayer dollars to take health care away from LGBTQ people and women.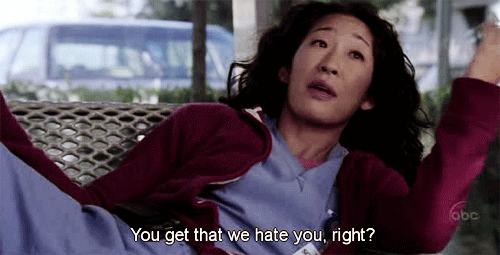 Your tax dollars could support hospitals that systematically use religious or moral beliefs as a reason to refuse to treat or serve a patient, including a woman seeking abortion or a trans person seeking care. (Cue: table flipping now) Entities like hospitals, pharmacies, and insurance companies that take taxpayer dollars should not be allowed to put their own beliefs over patient care. But this rule would be doing just that. According to the Center for American Progress, 29% of transgender people have already reported that "a doctor or other health care provider refused to see them because of their actual or perceived gender identity."
4. This rule makes a bad situation worse
There are already harmful existing refusal of care laws that have allowed providers to deny or refuse critical care to patients. This rule expands on those existing laws – giving hospitals, insurance companies, and more a more sweeping license to discriminate and deny care to patients. This rule is about discrimination – plain and simple.
The administration is hoping we'll stay quiet and not voice our rage and rejection of this terrible rule. We have until March 27 to get loud and demand the Trump administration put patients first.
Tomorrow (Tuesday 3/27) is the deadline for written comments!
If you've written before, do so again. There are only a little over 57,000 comments recorded.
Join us in telling the Trump-Pence's administration's Department of Health and Human Services to withdraw this terrible rule now. 
We can submit our public comments here or here. 
Readings: