Starting with a little music…and a tool kit to start your own Resistance Choir.
The kids are alright!
These Spelman and Morehouse college students kids used old-school resistance tactics on their college administration. They went on an actual hunger strike to call attention to food insecurity on campus—and convinced both schools to offer 14,000 free meals to students each year. #WhyWeStrike
More than 8,000 students walked out of schools across the country—including hundreds in DC who occupied a Senate office building  —to demand a clean DREAM Act.
Watch these videos of rallies in support of the Clean Dream Act, from Washington DC and all across our country.
GREAT NEWS in Elections!
Virginia!
The 2017 Democratic primary had the highest turnout in history of any non-presidential primary in Virginia.
Over 540,000 Virginians cast ballots in the primary, which beat out the previous record by 50,000 votes.
Democrats ran in 88 House of Delegates districts — including five that were previously uncontested. In 2015, Democrats ran in just 57 districts. Forty-three of the 88 Democratic candidates were women — the highest number ever to run for the Virginia House of Delegates.
We were all holding our breath but Democrat Ralph Northam beat Republican Ed Gillespie in the Virginia governor's race by 53% to 46%. But he doesn't get to sit on his laurels. A peaceful but unexpected demonstration against his position opposing sanctuary cities briefly interupted his victory speech.
Justin Fairfax was elected to be Lieutenant Governor. The former federal prosecuter will be the second African-American to win statewide in Virginia.
Danica Roem became the state's first transgender lawmaker by 10 points, beating Republican Bob Marshall, a 26-year incumbent, author of an anti-transgender "bathroom" bill, and self-designated as Virginia's "chief homophobe. "When Roem was asked about her opponent Robert Marshall last night, she said simply, "I don't attack my constituents. Bob is my constituent now."
Elizabeth Guzman and Hala Ayala, two Democrats who defeated incumbent Republicans Scott Lingamfelter and Rich Anderson, became the state's first Latina delegates
Jennifer Carroll Foy, an African-American mom of 2 newborns just took a former GOP HD seat too! She did it with a lot of old-fashioned door-to-door campaign work.

The state's first openly lesbian candidate, Democrat Dawn Adams, who won a surprise (and narrow) victory in Richmond's West End over Republican Del. Manoli Loupassi.
Kathy Tran became Virginia's first female Asian-American delegate, beating a Republican Lolita Mancheno-Smoak for an open seat.
Kelly Fowler is now the State House's first Asian-American Pacific Islander. She was inspired to run by the Women's March.
Lee Carter became Virginia's first Democratic Socialist, beating House Majority Whip Delegate Jackson H. Miller for control of the states 50th District, even after state Democrats pulled their support for his candidacy.
"When I was serving in the Marine Corps, working to fix healthcare equipment, organizing in my community, and during this run for office, my decision-making has always been informed by the belief that service comes first."
Chris Hurst (D), a former local TV news anchor whose girlfriend, Alison Parker, a reporter at the same station, was killed on live TV,  won his Delegate seat from a NRA-backed opponent.
Although gun-related issues were not the sole focus of his campaign, he said "Every single idea that could possibly address and reduce the number of people dying from gun homicide, suicide and accidental fire deaths, I think, is finally on the table.
New Jersey – The governor is now a Democrat!
We don't have Chris Christie to kick around anymore. Over it. Welcome, democrat Phil Murphy as their new governor!
Sheila Oliver became New Jersey's first female African-American lieutenant governor.
Now who's home in time to cook dinner? New Jersey's Ashley Bennett, a psychiatric emergency screener, challenged John Carman after he made sexist comments about the Women's March on social media, and won the race for Atlantic County freeholder.
Women walk out of meeting after freeholder declines to apologize, praises own relatives for not being easily offended. pic.twitter.com/KEcGVJGYRH

— Amy S. Rosenberg (@amysrosenberg) January 24, 2017
Washington – The Democrats own it again.
Democrat and criminal justice reformer Manka Dhingra just won Tuesday's special election to a Washington state Senate seat ― a race that most people wouldn't be paying attention to except that Dhingra just cemented her party's full control of the state government.
Some wins were expected, like NY, and Boston. But there were lots of firsts in Mayoral races all over our country!
Cairo, GA
Booker Gainor, 27, is now Cairo, Georgia's, first African-American mayor.
Charlotte, NC!
(Huffpost) "With this opportunity you've given me, you've proven that we are a city of opportunity and inclusiveness," Lyles told a crowd of supporters, according to the Charlotte Observer.
"You've proven that a woman whose father didn't graduate from high school can become this city's first female African-American mayor."
Helena, Montana
Wilmot Collins, a 54-year-old Naval reservist and child protection specialist with the Montana Department of Health and Human Services, arrived in Helena, Montana, 23 years ago as a refugee from Liberia. He will become the second black mayor in both Montana and Helena's history. (The city elected its first black mayor, Edward Johnson, in 1873, the Montana Historical Society told the New York Times.)
"The country is still not what Mr. Trump wants it to be," Collins told HuffPost. "The citizens of this state and this city where I have lived for the past 23 years have spoken and they are saying we want the best candidate. They're not looking at color, at background and creed."
Hoboken!
(Huffpost) "Ravi Bhalla becomes the first Sikh American to be elected mayor of the city. Last week, he was the target of racist flyers that showed his picture along with the words "Don't let terrorism take over our town!". The losers still lost!
Manchester, N.H.!
The largest city in New Hampshire just elected its first woman as mayor in it's 266-year history!
Milledgeville, GA
Mary Parham Copelan has been elected to become Milledgeville, Georgia's, first female African-American mayor, beating the incumbent by just six votes. Never think that your vote isn't important!
Santa Barbara, CA (OUR NEIGHBORS!)
Cathy Murillo is now the first Latina mayor of Santa Barbara, California. She has been a city councilwoman since 2011. "We're going to do such good work," she said.
Seattle
Jenny Durkan will become Seattle's first lesbian mayor, as well as the first woman mayor since Bertha Knight Landes was elected in 1926. "Ninety-two years later, Seattle's about to have another woman mayor. How about that?" Durkan told supporters during her victory speech.
St. Paul, MN.
(Huffpost) Voters in St. Paul, Minnesota, made history by electing Melvin Carter as the city's first African-American mayor.
"I'm thrilled. I'm elated. I'm humbled," Carter, a former St. Paul city council member, told a group of supporters at a victory party. "We've built what I'm excited to say is a big, bold, bad vision for the future of St. Paul."
Statesboro, GA
Jonathan McCollar has become the first African-American mayor of Statesboro, Georgia, defeating incumbent Jan Moore.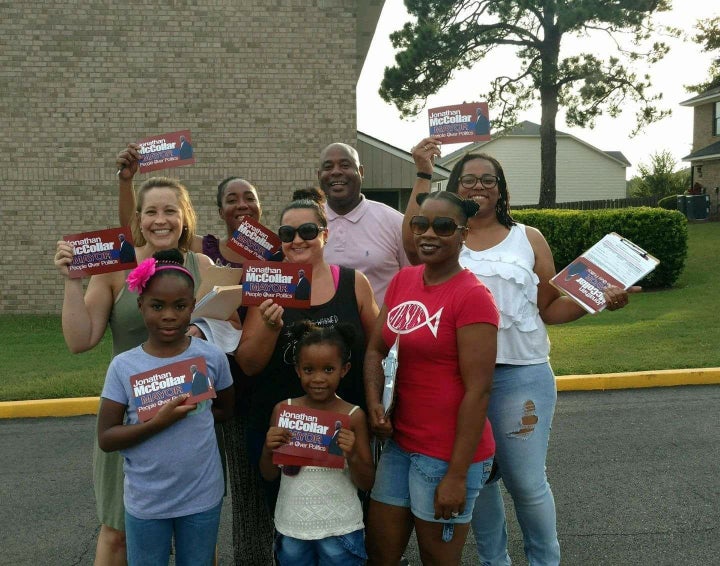 City Council members!
Iowa City, IA
Iowa City, a UNESCO "City of Literature", has elected Mazahir Salih to their city council, and the history books as the first Sudanese-American to hold elected office.
Lancaster, PA!
Janet Diaz is the first Latina member elected to the city council in Lancaster, Pennsylvania.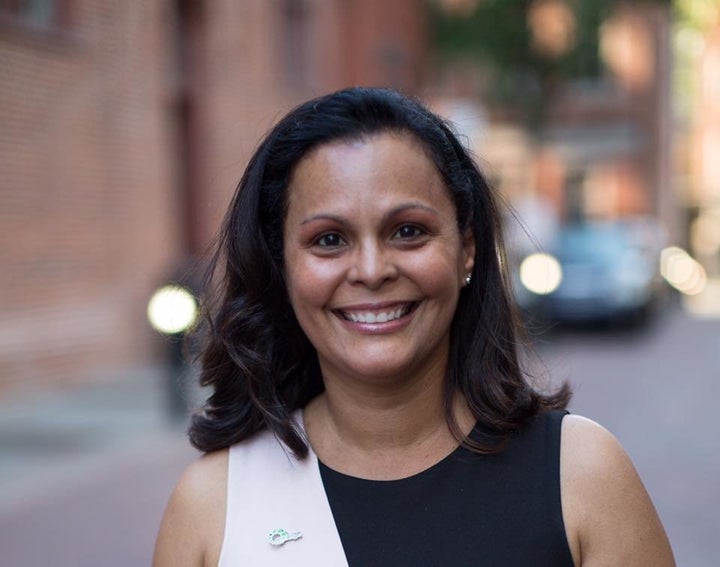 Minneapolis!
Transgender activist Andrea Jenkins was elected to the Minneapolis City Council, becoming the first openly transgender African-American woman elected to the city council of a major U.S. city.
Palm Springs, CA!
(Huffpost) "Lisa Middleton is the first openly transgender person to be elected to a non-judicial office in California. She's joining Palm Springs' city council."
The School board is where it starts!
These races are not unimportant. Dark money is flowing into school board races by groups pressing for conservative social agendas as well as advocating for for-profit business tactics. (Amy Gillespie lost this election.)
Erie, PA!
(Huffpost) "Tyler Titus shattered a lavender ceiling in Pennsylvania today ― and his victory will resonate well beyond state boundaries,"
 Victory Fund President & CEO Aisha C. Moodie-Mills told HuffPost in a statement. "Trans people remain severely underrepresented in our politics and government, and now more than ever we need trans voices like Tyler's in the halls of power."
Seattle, WA!
Seattle just elected Zachary DeWolf, an openly gay candidate and a Chippewa Cree Tribal member, to their school board.
"I want to show that you can be your whole self," he said.
In interesting election stats…
(Thanks, Small Victories, for putting this together!)
Specific Engagement stats for Virginia. Getting a good government is hard work.
There are over 180 active Indivisible groups across Virginia, many of whom were engaged throughout all stages of this election, including phone banking, texting, and canvassing for our delegate targets. These groups, alongside partner organizations like Democracy for America and MoveOn.org, used targeted voter contact tools to increase turnout across the state.
Over 7,800 phone conversations had with Virginia voters
Over 600,000 calls made to Virginia voters
Nearly 34,000 text messages sent to Virginia voters
In other election news!
"Poll: Generic Democrat leading Trump by 10 points."
The Republicans believe senatorial candidate Roy Moore's (R-AL) sexual-misconduct accusers enough to cut off the money. That's a big deal. Maybe they didn't believe the victims themselves, but it would be difficult to ignore Moore's former colleagues.
In voting news!
Thanks to calls from Democratic senators, Trump's voter commission is being investigated—and also sued, again, but this time by one of its own members. The Government Accountability Office (GAO) will investigate President Donald Trump's voter fraud commission, following calls and a letter from Democratic Sens. Michael Bennet (D-Colo.), Amy Klobuchar (D-Minn.) and Cory Booker (D-N.J.). #NoMoreSecrets
In Virginia, ex-felons voted for the first time after regaining their rights.
5.85 MILLION Americans with felonies can't vote. 38% of restricted voters are black.
(Source: The Sentencing Project)
Good news from Mueller's team!
Special Counsel Robert Mueller has collected sufficient evidence to charge Michael Flynn, U.S. President Donald Trump's former national security adviser, and his son, on potential charges ranging from money laundering and  lying to federal agents to planning a kidnapping of an opponent of the Turkish president. Let the games begin!
Good news for Women!
Notre Dame reversed course and will continue offering birth control coverage for faculty, staff and students, because student protested and started a petition. What did they think was going to happen? #NotYrDame
This #MeToo campaign is inspiring women AND men to come forward with stories of sexual misconduct. (gifs from PHOTO ILLUSTRATION BY ELIZABETH BROCKWAY/THE DAILY BEAST)
And some serial abusers are starting to pay a heavy societal price. Kevin Spacey is being completely cut out of an upcoming feature film, and has been dropped by Netflix, CAA, and his longtime publicist, after several people came forward with sexual assault allegations against him. And with new reports about Louis CK's sexual misconduct, HBO is showing him the door and cutting him from an upcoming comedy special.
First Miss Peru, now Brazil's Miss Bumbum: In South America, the beauty pageant is the new political platform.
Rosie Oliveira, the eventual winner of the Miss Bumbum contest, strode out onto the stage Monday night clutching a Brazilian flag with a phrase demanding the ouster of their corrupt president.  Following her victory, a drunken man at the contest groped Oliveira. She slapped him and continued her interview.  'Just because I'm Miss Bumbum doesn't mean I can be disrespected.'
Maureen O'Hara talked about harrassment in 1945, which was surprisingly exactly like harrassment today.
Hey, does this guy remind you of anyone? Like someone else in history who wanted women to stay home and pump out kids? Yep, we're going there.
Ironically, the state's total labor force reached an all–time high in September, ThinkProgress reported, citing Gov. Scott Walker.
Juli Briskman is an inspiration to us all.  This week we learned that her employer fired her after learning that she'd peacefully expressed her first amendment rights, while they kept on a male employee who'd posted lewd comments online along with the employer's logo. So now the rest of the story…  Meanwhile, a GoFundMe site has raised over $55,500 dollars for her until she finds a great new job.
Good news in Civil Rights and Justice!
Congress and the president have agreed to  celebrate the 200th birthday of Frederick Douglass, former slave, accomplished statesman, and abolitionist. "Douglass dedicated his life to achieving justice for all Americans. All Americans have much to learn from the life and writings of Mr. Douglass, and I look forward to working with the commission to celebrate the achievements of this great man." – D.C. Del. Eleanor Holmes Norton, who introduced the legislation into the House.
Clarence Castile, the uncle of Philando Castile — a black man killed by a police officer last year during a traffic stop — became a reserve officer in St. Paul, Minnesota. He plans to help be the change he wanted in the department and his community.
Good news in criminal justice!
Los Angeles County adopted a new plan to divert about 80% of arrested youth away from the criminal justice system and offer them support services instead. As a county supervisor said, "The best juvenile justice system is one that keeps kids out of it in the first place."
We're getting help from unexpected places!
Even though this Grammy-winning country music star wasn't invited to the CMAs, he showed up anyway to share his feelings about Trump—and raised money for the ACLU while he was at it.
Good news for immigrants!
25 Democrats have vowed to block spending with a clean Dream Act. Reps. Luis Gutiérrez (Ill.), Raul Grijalva (Ariz.) and Adriano Espaillat (N.Y.) penned an op-ed in The Hill Wednesday and 22 of their democratic colleagues lined up behind them in support.
Houston Police Chief Art Acevedo supports a legal path to US for DACA/Dreamers. He says that as his city continues to rebuild from Hurricane Harvey, they can't afford to have Dreamers pushed into the shadows for fear of being deported. Immigrants have a crucial role in the rebuilding, he says.
Eleven communities have united to provide public defense to immigrants facing deportation.
Support your local unions, people! "Labor groups are at the forefront of the resistance, staging rallies and walkouts against Trump's travel ban and lobbying for such bills as a California measure restricting law enforcement from collaborating with ICE and a proposed Orlando ordinance limiting immigrant detention. In May the national AFL-CIO offered its affiliates a 200-page toolkit explaining how to train workers to respond to immigration raids." Unions are training hotel workers to face down immigration raids, using contract negotiations as a key tool to restrict hotels from collaborating with ICE.
Good news for workers!
Montgomery Maryland's County Council voted unanimously to raise the minimum wage to $15 an hour by 2021. The #FightFor15 continues!
Good news for Hurricane victims!
The Navy's largest floating hospital arrives in Puerto Rico.
Bad news for Jeff Sessions!
In case you missed this last week, it's still OK to laugh at him. Government lawyers claimed that laughing at Jeffy should be illegal, but, since not all our judges have been replaced with unqualified right-wing extremists yet, the charges against Desiree Fairooz, a 61 year-old Code pink activist, have been dismissed.
However, CALL your legislators now to keep more of Trump's picks from changing the outcome for other activists! Info here!
Jeff has to go back under the spotlights on Nov. 14th  to face questions about his past denials of communications between Trump's campaign and the Russian government. Some issue about "inconsistencies"…
Bad news for Trump on Health Care!
"Obamacare is finished," Mr. Trump said at a cabinet meeting last month. "It's dead. It's gone. It's no longer — you shouldn't even mention. It's gone. There is no such thing as Obamacare anymore." (NYT)
Ooops, Mr. President…. The news of the death of your murder victim is premature.
Even though he cut the ACA advertising by 90%,  ACA enrollment has "blown past" 2016 numbers! "600,000 Americans signed up for individual coverage under the Affordable Care Act in the first 4 days!" (Forbes)
Thanks to all who've been involved in advertising it, informing people about their options and helping them sign up!
Medicaid expansion in Maine
Maine residents approved a ballot initiative Tuesday to expand Medicaid coverage under Obamacare to about 70,000 more people across the state. It's the first time Americans voted on the issue through a referendum. It also represents a setback to Republican Gov. Paul LePage, who vetoed several previous legislative attempts at an expansion.
The Maine Democratic Party called the referendum "a tremendous victory."
"The people of Maine have once again sent a clear message of support for affordable, accessible health care," MDP Chair Phil Barlett said in a statement.
Maine joins 31 states, plus the District of Columbia, in passing Medicaid expansions. Efforts are also underway in Idaho and Utah to put similar measures on 2018 ballots.
Bad news for Breitbart and other white supremacists!
After writing his first weekly column, Milo Yiannopoulos and the editor that hired him were
fired
from The Daily Caller.
Good news for the environment:
CA governor Jerry Brown blasted climate change "denialists in the room" at the European Parliament.
Thanks have to to Syria for  announced that they are joining the Paris Climate Agreement, right behind Nicaragua, who signed on at the end of October. That means there's no one in our corner and exposes us as the stubborn science-idiots that we've allowed ourselves to become..
Access to clean water is a basic human right, but crumbling infrastructure, bad policy decisions, and now Trump's efforts to dismantle the EPA's waterway protections, is putting clean water out of reach for many Americans. Philadelphia is now leading the way by preventing shut-offs and ensuring affordability, and should become a model for other areas where poverty can equal a dry tap. There are probably areas close to you…
Great reading:
The tech-savvy champion for paper ballots (

The Atlantic

).

Kris Kobach's "voter integrity" database is completely hackable (

Pro Publica

).

The good that happens when every detained immigrant has a lawyer (

Vox

).

The resistance to Trump is blossoming – and building a movement to last. (guardian)
From her dad's killing the crack epidemic to a Supreme Court clerkship. (lily)